To help you integrate augmented search in your sites, Jahia provides a reference UI module that you can easily install in your sites and that you can use as a base to customize on. This topic shows how to use the Augmented Search module in your sites and provides information on how to modify the default behavior to match your needs.
Augmented search uses Elasticsearch to index and search contents in your Jahia websites. Augmented search sends index data and search queries to an Elasticsearch environment and retrieves search results. The search improves the relevance and quality of search results compared to the default JCR search.
Installing the Augmented Search module
The Augmented Search UI module must be enabled on your site for you to be able to use it. For more information on enabling the module, see Installing a module tutorial. Once enabled, you will find Augmented Search component in your component list.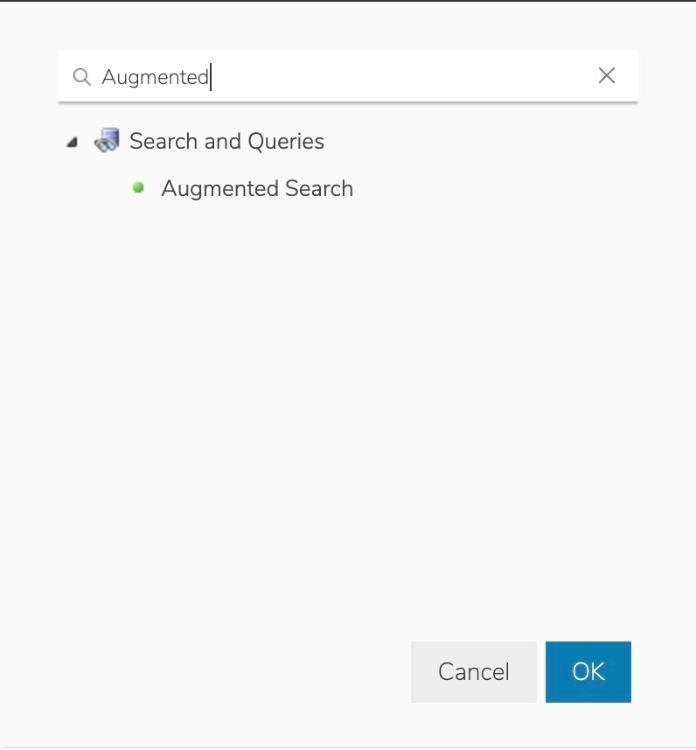 Using augmented search
Augmented search works in Preview and Live mode. By default, the search results display as you type in the Search field. The example below shows search results for Jahia Cloud.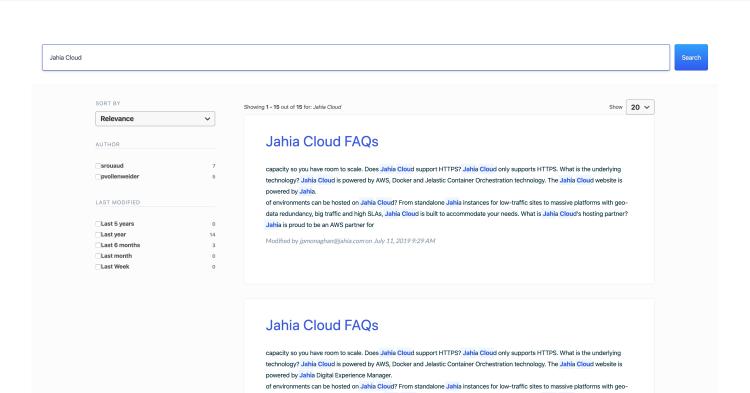 Customizing augmented search behavior
Augmented search provides a modern search experience and is built into the Jahia platform. Augmented search is based on the existing Elastic Search UI and a new Jahia connector links those modules to our GraphQL API. Jahia's Augmented Search UI repository component provides a reference implementation of Elastic Search UI with our Jahia connector. You can use the component as a base to customize on or alternatively as an example while building your own React App.