For documents to be searchable they need to be indexed in an Elasticsearch cluster first.
Triggering indexing
Indexing is currently being triggered by two type of events:
When a document is published or updated, this single updated document will be pushed to the Elasticsearch cluster for indexing. It becomes available for search almost immediately after publication.
Bulk re-indexing is available for Augmented-Search configuration in Jahia Administration. Duration of this indexing job diretcly depends on the size of your site, expect it to take a couple of minutes for large production sites.
Excluding a document
In some situations, it might be necessary to exclude a document from Augmented Search, for example, if you want to make sure specific content cannot show-up in the excerpt (see Search results and content filtering).
Excluding content can be done using the mixing "Remove From Augmented Search Results". If the document was previously indexed, it will be removed from Augmented Search upon save.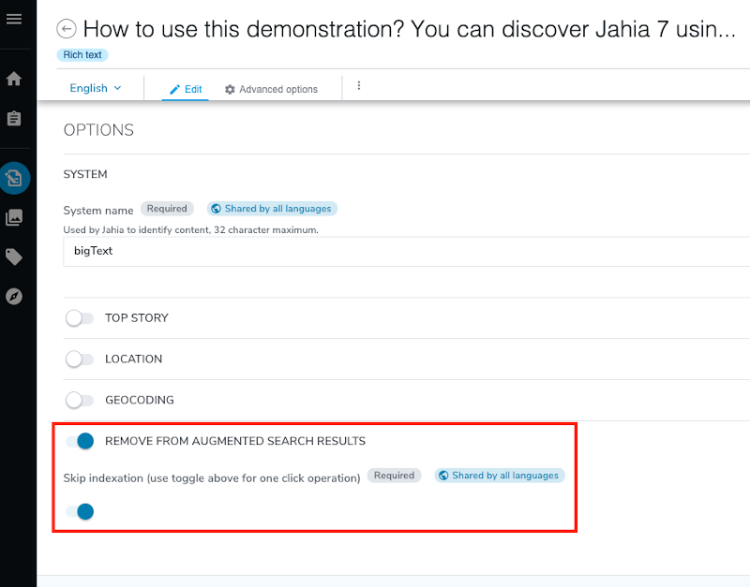 Excluding a parent will also exclude all of its subpages.
Modifying mapping
Please note that any modifications to the Elasticsearch mapping requires a re-indexing of the content.