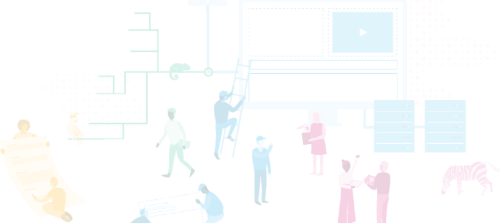 Jahia is contributing to the community
Jahia has always been Open Source and we are committed to remain Open Source. The Unomi project, that Jahia initiated and donated to the Apache Foundation, represents a significant area of contribution and commitment for Jahia, and we've learned a lot from working within that community.
Jahia will continue to contribute to Apache Unomi, used as the foundation of our customer data platform (jCustomer) in jExperience. We're excited to be working with other innovative contributors to take this powerful concept forward. In addition, Jahia continues to help the broader software community by contributing back to projects we rely on. Recent contributions have been made to the Karaf and Cellar Apache projects, as well as GraphQL Java.
Working with our community
Recently we've taken time to reflect on how we contribute, how we collaborate and how we communicate with our community.
We're recommitting ourselves to providing our community with more communication and guidance on what we want to be pulling into the Jahia core & maintained modules.

We've updated our Jahia Store to make it clear which modules are community supported and we've updated the repositories so you can easily fork the code. Soon you'll see our contributor guidelines for our open source partners that indicate areas of priority for us.

We are automating our Contributor Licensing Agreements, started to streamline our licenses to Apache (backend work) and MIT (front-end work) and updating our git repository management to make it easier for you to work with us, or to go your own way as needed. For instance, we are opening the react UI component library we are using for Jahia 8, so you can re-use them in your own developments.
Rome was not built in a day, so watch this space to see more updates in the coming year.