Jahia 8 for the community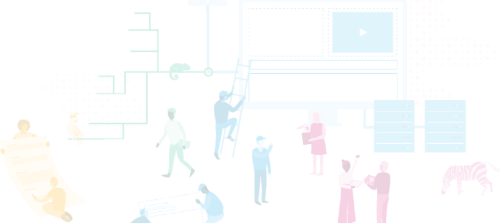 Community use of Jahia
With Jahia 8 changes have been made to simplify software distribution and ease transition between distributions. Most notably, the Community Edition will be distributed as an SDK package only and the Enterprise Edition will be made available to everyone with a free, renewable license.
Using the Enterprise Edition with the free license, you have the flexiblity to extend the footprint of your deployments or take advantage of Jahia Enterprise features through a simple license conversion, without the need to migrate content and configurations. Fix appliers will be released exclusively for the Enterprise Edition and available for all license types.
Jahia's Free license includes
1 year of on-premise use for 1 cluster, renewable
1 site created
25 concurrent authenticated visitors
3 concurrent editors
Use of community modules and functionality only
Licenses cannot be used on multiple servers
How it works
Visit the Downloads page
Login or register
Download the selected package. It comes with a 30-day trial license.
Before the 30 day license expires, visit id.jahia.com/licenses to request your free license
If you just want to evaluate Jahia, we recommend you to try it online!
Comparison of Community SDK and Enterprise Distributions
Community SDK

Enterprise Distribution - Free license

Enterprise Distribution

License
GPLv3
Business Friendly (JSEL)
Business Friendly (JSEL)
Source code

Jahia capabilities

Content editing
Digital asset management
Multi-language management
Search
Digital portal building
Engagement
Web marketing
Ouf-of-the-box mobile readiness and advanced multi-channels features

Developer Tools

Jahia Studio: Exclusive User Experience Builder
Integrated Development Tools (available from version 7)

Production use

Clustering

Roles and advanced workflows




Forms




Digital industrialization tools

Private Apps stores (available from version 7)
User directories and SSO

Unlimited bugfixes
Patch and maintenance releases
Upgrade packages
Online technical assistance with SLA:

Ticket submission on a dedicated web support space

Phone/SSH support available

SLA: 1 business day acknowledgement and 1 business day hands-on

5 hours per JVM inc.

jExperience