Developer Tools provides you with access to Studio, GraphQL tools, and the JWT Token generator. You access the tools by clicking on Developer Tools

in the left navigation.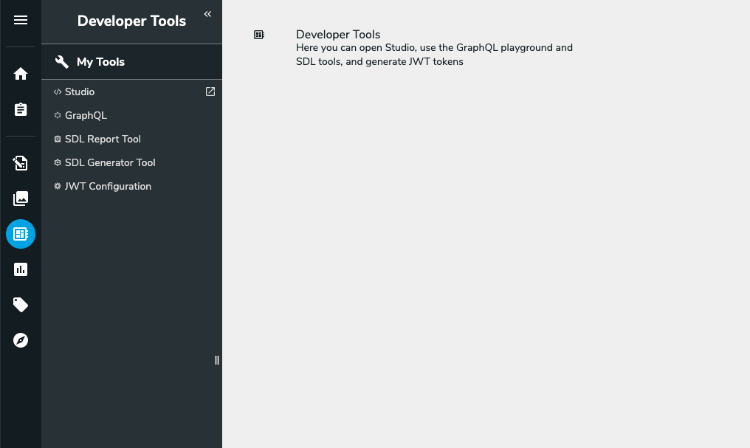 For Developer Tools to be available in the navigation menu, you require the Developer tools access permission. This permission is granted by default to the Web designer role. If you have custom roles, you must add the permission to a server role. For more information on this role, see Managing roles and permissions.
In Developer Tools, you can access: