Autotagging your images
Autotagging is a service provided by Amazon Rekognition that uses machine learning to identify objects in your images. Jahia then applies the tags to your images. Depending on how your site has been configured, images are automatically tagged when you add them to your site. Alternatively, you apply autotagging to individual images.
When autotagging is configured to tag all new images, the number of tags added to your image displays when you upload, as shown here in jContent>Media.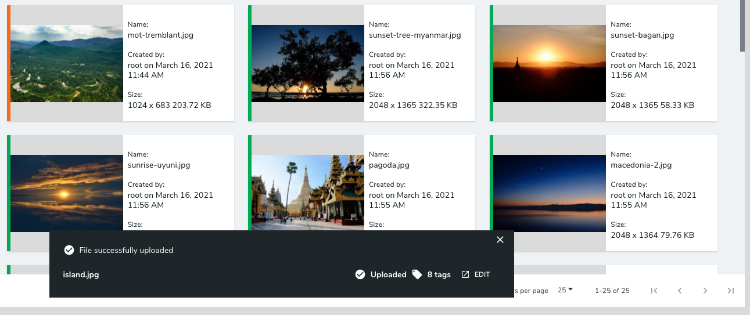 To view the tags that were added, click Edit in the upload message box and scroll to Categories>Tags.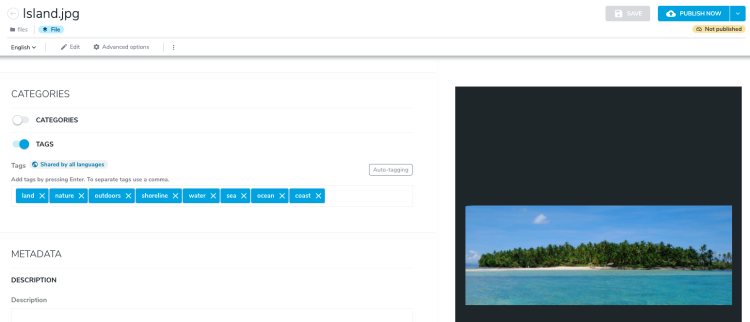 To manually apply autotags to an image:
In jContent>Media, navigate to the image that you want to autotag.
Open the image for editing.
Click the Auto-tagging button. Tags are applied to the image. In this example, sunlight, outdoors, and nature tags are applied to the image.


Click Save.