About lists in optimization tests on content templates
Introduction
Content templates are templates used in Jahia DX for contents that needs to be displayed as a full page. Typically, content templates can be used for articles or products. The feature "Optimization test on content templates" allow you to AB test a new version of a content template so that you can know for sure if your new article or produt template is more efficient.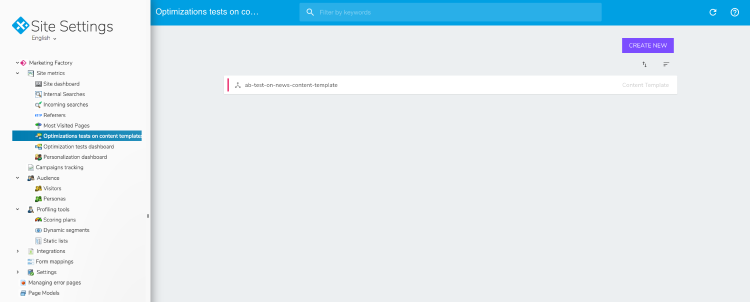 List

The main purpose of this page is to list the optimization tests on content templates.
This list is made of 4 columns:
- Active optimization tests will have a small red sign
- Optimization test icon
- System name of the optimization test
- Objected affected by the optimization test. It will always be "content template" for 1.9.0 version.

New optimization test on content template
Click new at the top right and follow instructions on this page